Francesca Marti's studio in Mallorca is always changing. It is a place in constant flux. Her new work is shaped, assembled and adapted, which itself often reflects her current artistic themes, such as transformation and regrowth.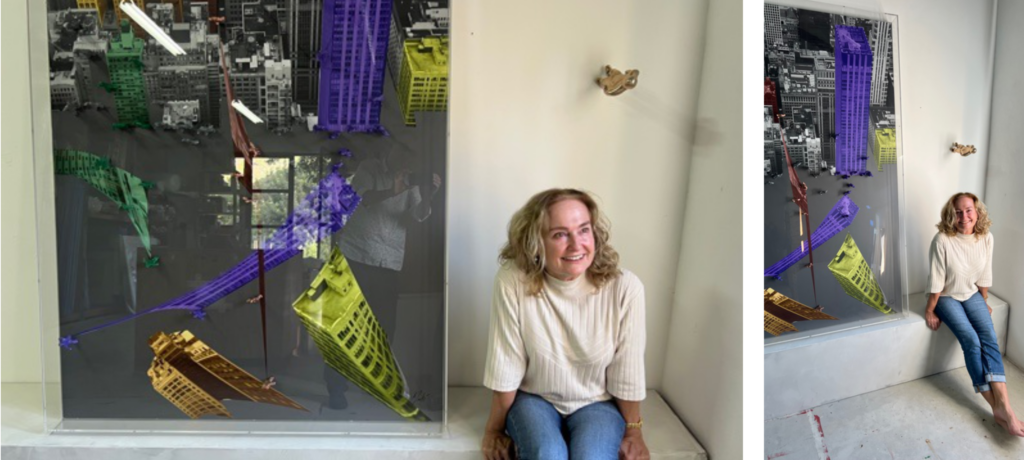 One recent work by Marti is made from a large colour photograph of New York framed in a polycarbonate box (180 x 120 x 10cm). It contains 40 small Believers sculptures painted in purple, green, grey and copper, which walk across the towering city landscape.
«This new work is about a city in dissolution,» says the artist. «It refers to fragmentation, but the buildings are also morphing. I wanted to represent the idea that although a city may be falling apart, it also exists in a positive state of transition.»
Many of Marti's recent photo-based works feature imagery in which the mathematical regularity of architecture has been twisted, softened and stretched. Skyscrapers become floating, weightless. Also new in her studio, her small Believer – Serpent 1 sculpture made from polished aluminium shows a supple human figure propped against a wall, its torso twisted as it holds up an invisible weight.