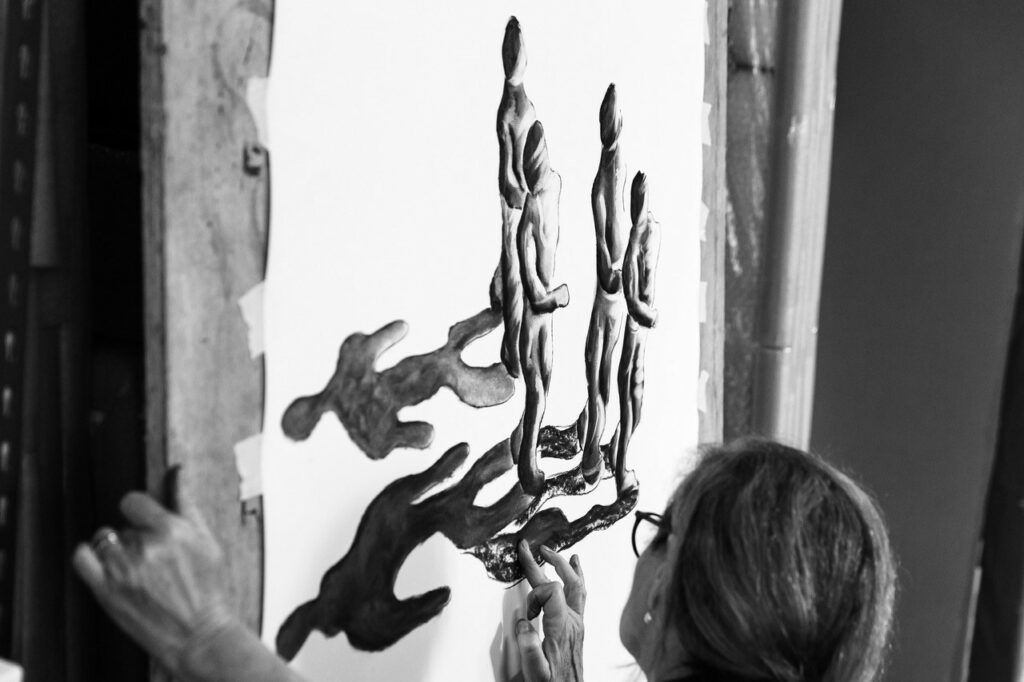 ---
For many years, Francesca Martí has been making charcoal drawings of figures and «my sketches of my own installations». Some drawings function as studies, proposals and representations. Others are sketches of her individual sculptures themselves. Recently, Martí has been working in her studio on a series of monumental drawings on broad sheets of paper, which can be seen as portraits of her expressive Dreamers and Believers sculptures.
«For me, drawing is another way of expression, a technique which can bring me to a new idea,» she says. «It's also a way to explore the depth of a form through shadow and light. The white paper is the light, the shadow is the dark powder of the charcoal.»
Martí's drawings become very tactile. «I show the massive forms of the figures I mold. I am not representing humans but figures, and the shapes of their solid forms are related to the fingerprints made in the clay when I mold my sculptures».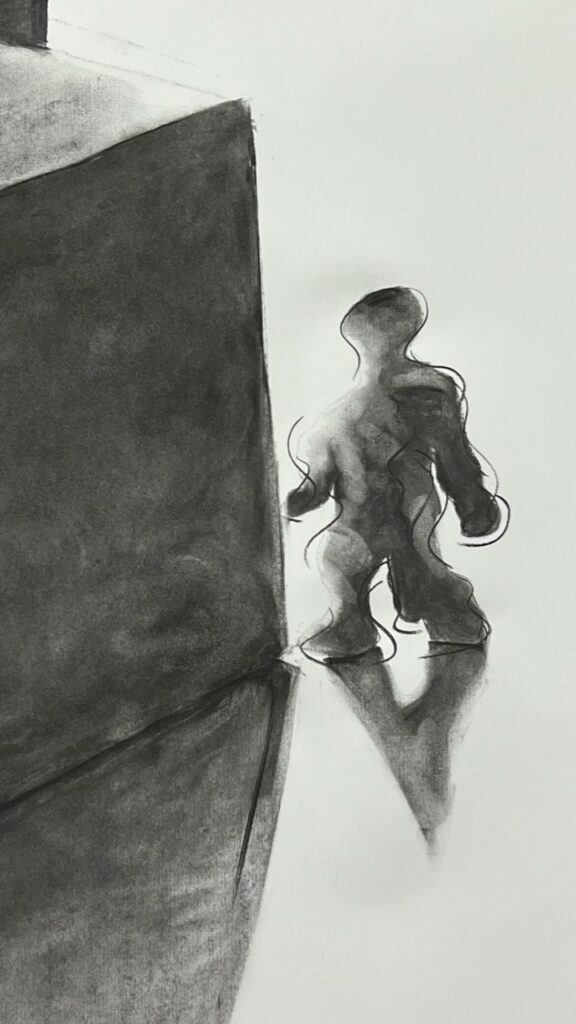 Her latest Flux drawings depict figures posed next to solid blocks. It is as though the figures are wandering through a landscape of buildings undergoing the processes of deconstruction and reconstruction. The blocks overshadow the figures, which are never static.
«I want to show the aspect of movement, like I did in the drawings for my Cocoon, Fly and Chrysalis projects. The lines express the movement of the forms. They are the lines of freedom, encircling the figures like in a dance, evolving into movement.»
The photographs and video of Francesca Marti' working on her new series of charcoal drawings in her studio in Mallorca were made by Johan Danielson.