A new Believers installation by Francesca Martí will be included in the Energy group exhibition at CoolWater, a former water-cooling plant in Zwolle, in the north-east of the Netherlands. Opening in late May, the CoolWater project sets out to create an international art hot-spot and cultural hub, boasting 3,000 sq/m floor space inside the main building (over two levels), plus 3,000 sq/m of outdoor space, bordering the river.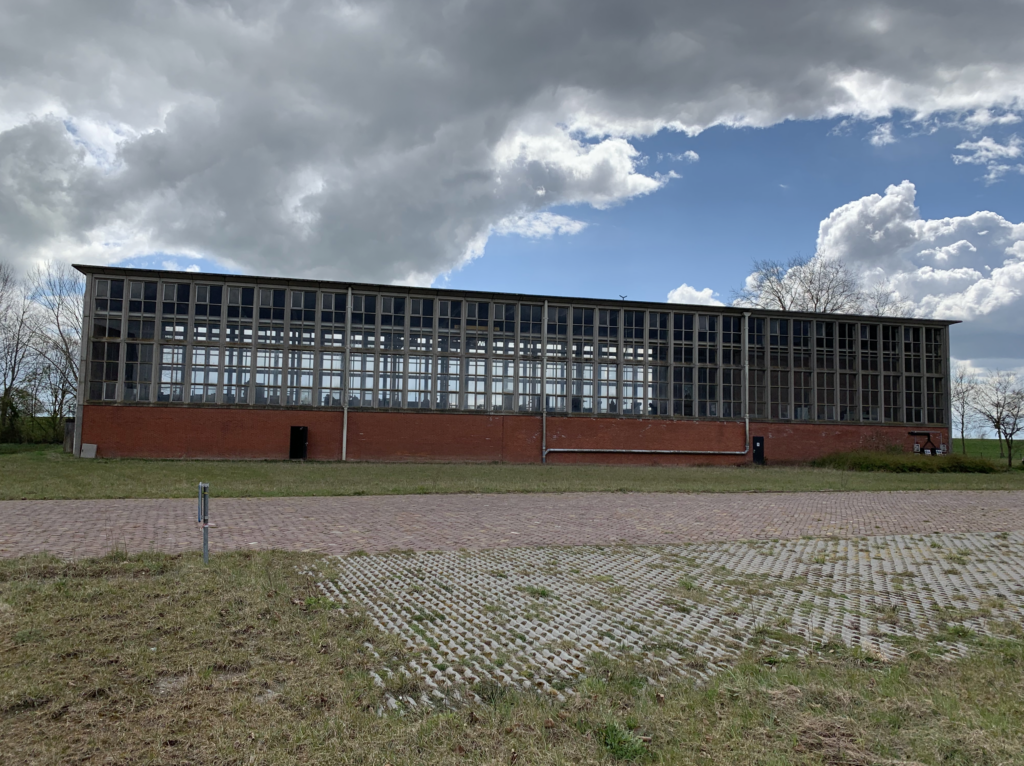 Energy is the first cultural initiative at CoolWater, taking place in the only fully-standing industrial building from the former IJsselcentrale power station. Artists from The Netherlands, Belgium, Germany, Austria, Switzerland, Spain and Denmark will be represented by paintings, sculptures, video and performance, looking at the themes of nature, mankind, vanity, reflection, degeneration, utopias and dystopias. Participating artists include Ronald A Westerhuis, Tim Wes, Raul Walch, Junte Uiterwijk, Céline Struger, Arne Quinze, Marieke Pauwels, Kim van Norren, Francesca Martí, Jasper Krabbé, Dr. Gindi, Nick Ervinck, Agnes Duijves and Stief Desmet. The exhibition is organized by artist Ronald Westerhuis, Ralph Keuning (director of Museum De Fundatie in Zwolle from 2007-2022) and Annelies Ysebaert (gallery owner and curator of ArtFlow in 2022).
In time for summer, Energy is developed under the guidance of renowned curator and art historian Ralph Keuning as the first international exhibition held inside the former water-cooling plant and nearby outdoor areas. With a positive energy towards the future, the exhibition will include installations and events by a network of artists, galleries, facilitators and cultural share-holders from the Netherlands and beyond. This new exhibition project is aligned to the IJsselbiënnale (June 17-September 17, 2023) to promote a sculpture route along the IJssel River, ending at this location in Zwolle. It also celebrates the HANSA year (the trade association of exchange between cities), with 100,000-150,000 visitors expected.
After the exhibition, the CoolWater space will be over-hauled and the building remodelled for different uses include exhibitions, studios, residences, lectures and a pop-up restaurant, with a grand re-opening scheduled for 2024.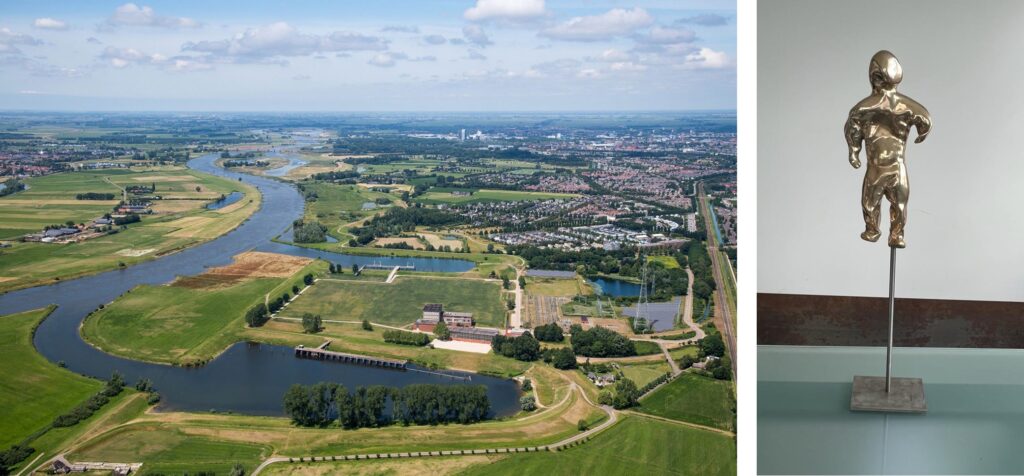 For the Energy exhibition, Francesca Martí will be installing Believers – CoolWater, with 21 sculptures standing in a reflecting pool roughly 500 x 130 cm. Each figure is made from polished aluminium cast at the J.L. Ponce Foundry in Madrid, then coated with coloured lacquer. The group of figures will advance in a single direction at the height of the water, towards the light. This represents the literal belief of walking on water, and the ability of Martí's Believers to transmit the strength of what might be possible.
The installation will be accompanied by a plasma screen with a video by Francesca Martí showing the possibility for a human-scaled group of Believers in the landscape in Zwolle. This is an extension of Martí's (as yet) unrealized outdoor Believers projects in China and Mexico – the Luotang River-Haining Canal project (2019) conceived to highlight water pollution and the purification measures undertaken in a former industrial area in Zhejiang Province, China, and her outdoor installation for a public fountain in Guadalajara, Mexico (2021).
Energy. CoolWater, Zwolle. Open to the public May 27-September 17, 2023