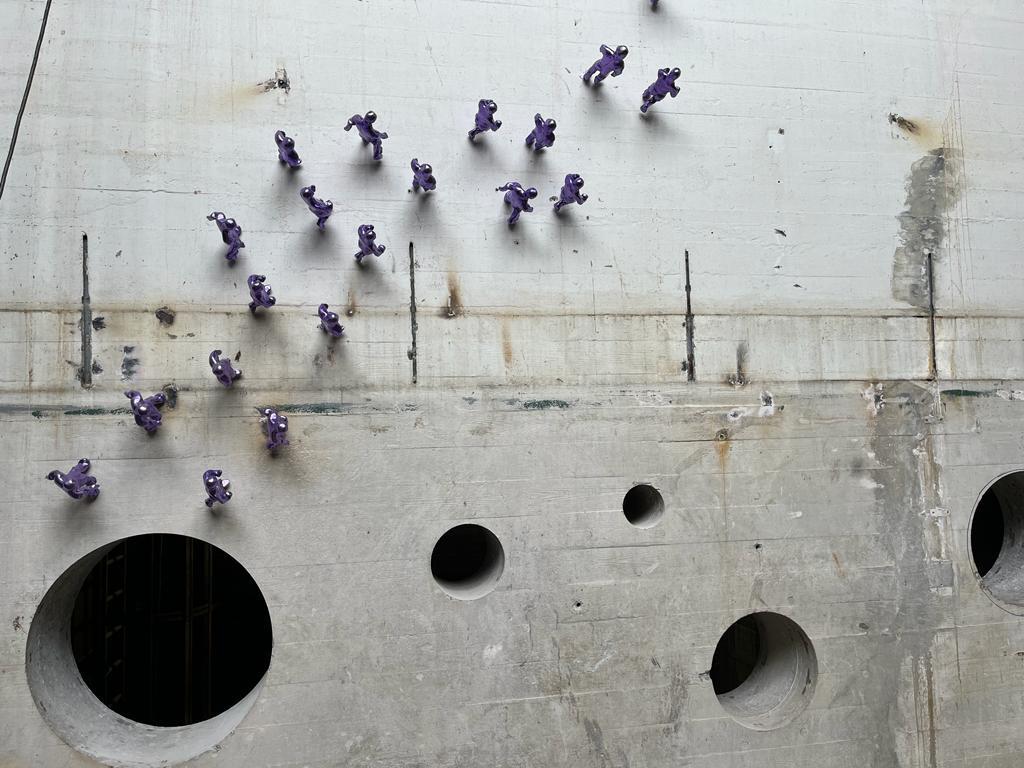 Installations and sculptures by Francesca Martí are featured in the ENERGY group exhibition at CoolWater, a new multi-purpose cultural centre in a former water-cooling plant in Zwolle, in the north-east of the Netherlands. Nineteen contemporary artists from six different European countries will be represented by paintings, sculptures, video and performance, looking at the themes of nature, mankind, vanity, reflection, degeneration, utopias and dystopias.
Participating artists: Nadje Adelmann, Maudy Afferink, Stief Desmet, Agnes Duijves, Nick Ervinck, Dr. Gindi, Jasper Krabbé, Francesca Martí, Kim van Norren, Joyce Overheul, Marieke Pauwels, Arne Quinze, Céline Struger, Hans Temmerman, Junte Uiterwijk, Raul Walch, Warffemius, Tim Wes and Ronald A. Westerhuis. The exhibition has been organized by Ralph Keuning (director of Museum De Fundatie in Zwolle from 2007-2022), artist Ronald Westerhuis, and Annelies Ysebaert (gallery owner and curator of ArtFlow in 2022).
Opening May 27 through September 27, the ENERGY exhibition is the first cultural initiative at CoolWater, taking place in the only fully-standing industrial building from the former IJsselcentrale power station. The ENERGY project is aligned to the IJsselbiënnale (June 17-September 17, 2023) to promote a sculpture route along the IJssel River, ending at this location in Zwolle. It also celebrates the HANSA year (the trade association of exchange between German-European cities), with 100,000-150,000 visitors expected for the event.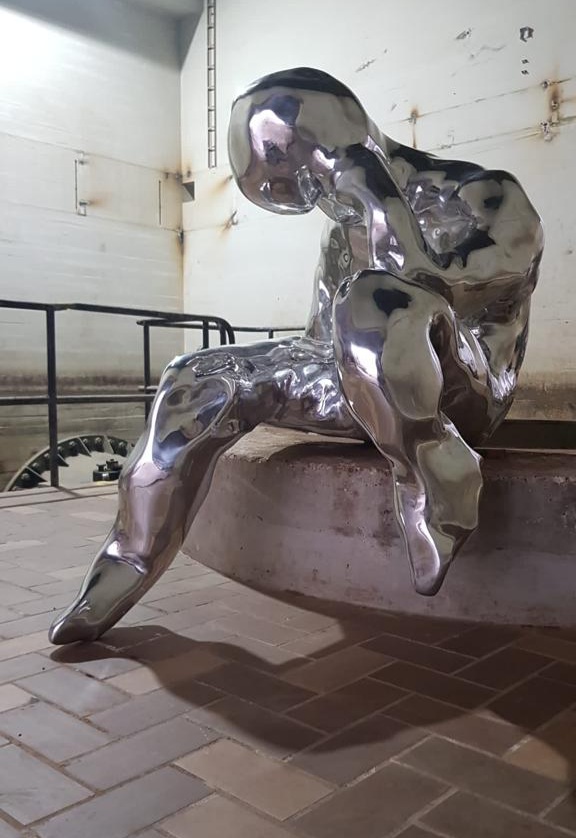 Martí is represented by her Believers – Energy Violet (2023), an installation of 21 polished aluminium and violet lacquered figures migrating across a wall inside the industrial space, and her monumental Dreamer – Alpha Virginis (2021), a large-scale seated figure made from polished aluminium.
Location
Koelwaterhal
IJsselcentraleweg 6
8015 PA Zwolle Netherlands
The ENERGY exhibition is open Wednesday-Sunday, 11.00-18.00
May 27-September 17, 2023