Staged in the prestigious Galleria Il Ponte Contemporanea in the centre of the ancient city of Rome, Blow-Up is a review of a century of image-making, studying the innovations and dynamic nature of photography. Organized to coincide with the 2017 Venice Biennale, the Rome exhibition is entitled Blow-Up after the classic 1966 film by Michelangelo Antonioni, in which a photographer believes he has unwittingly captured a murder with his camera, in an ambiguous image lurking at the edge of the frame. The exhibition, curated by Giuliano Matricardi, also traces more than 20 years of the gallery's activity in research in contemporary photography.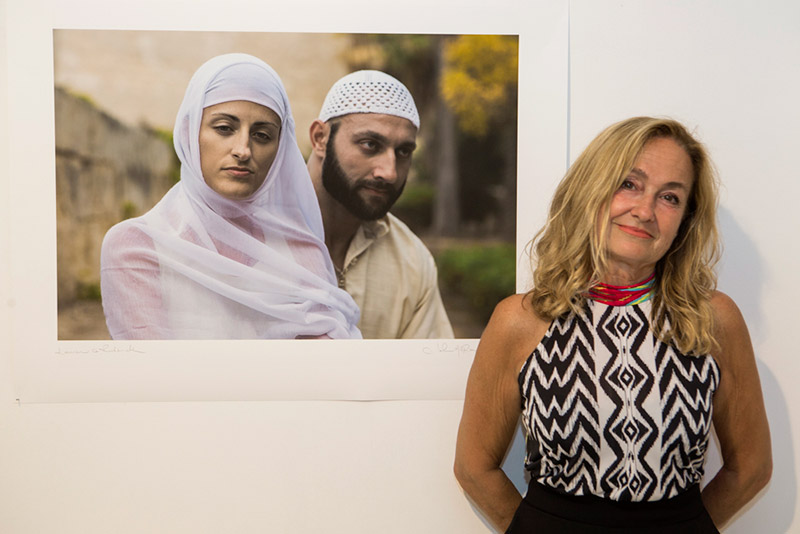 Blow-Up includes important photograph-based works by Nobuyoshi Araki (Japan), Matteo Basilè (Italy), David Byrne (USA), Erwin Blumenfeld (Germany), Sylvie Fleury (France), Thomas Glassford (UK), Nan Goldin (USA), Matthias Herrmann (Austria), Fritz Kok (Netherlands), Myriam Laplante (Bangladesh/Canada), Francesca Martí (Spain), John McRae (Australia), Tracey Moffatt (Australia), Erwin Olaf (Netherlands), Dino Pedriali (Italy), Maria Pizzi (Italy), Katharina Sieverding (Germany), Melati Suryodarmo (Indonesia), Inez van Lamsweerde (Netherlands) and Baron Wilhelm Von Gloeden (Germany). This multi-layered exhibition runs through mid-September, 2017.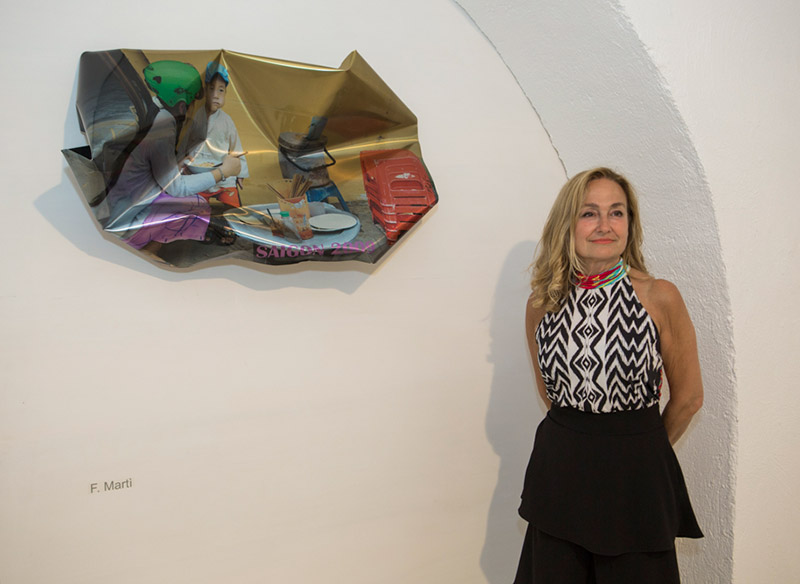 The exhibition opening on May 18, 2017, was attended by many local and international figureheads, including artists (Francesco Impellizzeri, Myriam Laplante, John McRae, Jebila Okongwu, Francis Packer, Maria Pizzi, Francesca Tulli), collectors and journalists, as well as Roman nobility, designers, curators (Achille Bonito Oliva, Gianluca Marziani, Giuliana Stella, Jonathan Turner, Luca Barreca), the fashion crowd and many of Marti's friends from Italy, Spain, Malta, Scandinavia and beyond (Laura D'Ambra, Federico Assenza, Marvic Camilleri, Chiara Cavarra, Salahuddin Khan, Maria Antonia Oliver, Vincenzo Persi).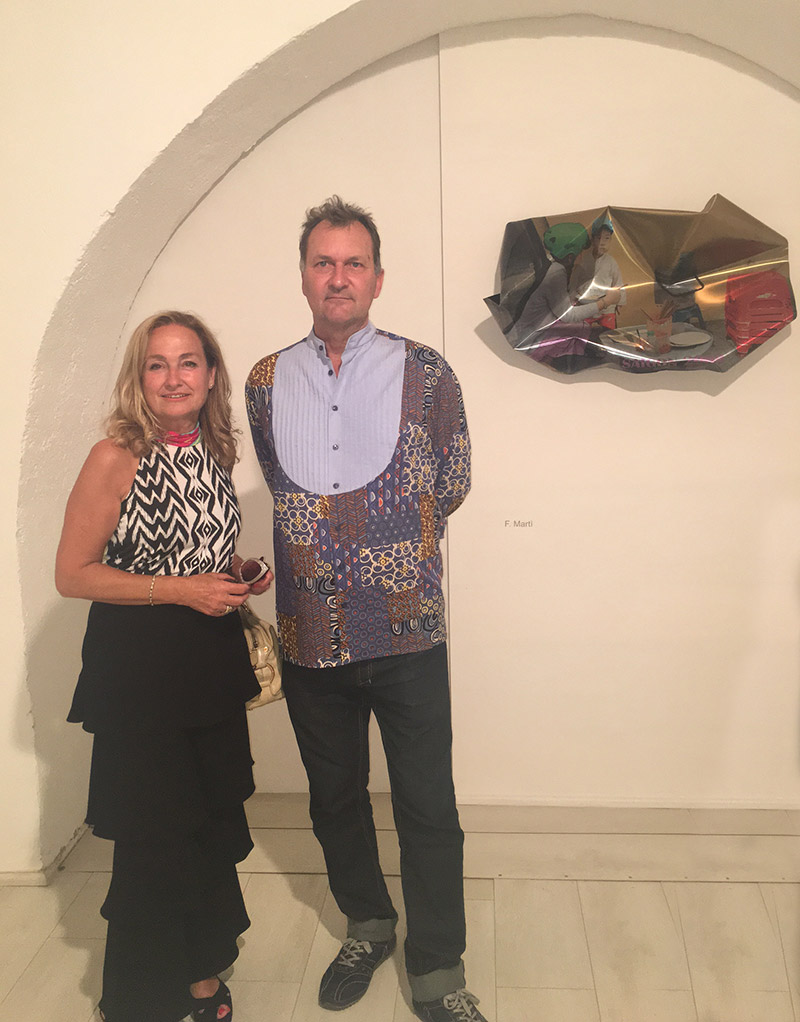 In Blow-Up, Francesca Marti' is represented by two works: a diptych of black-and-white photographs of Cuban landscapes in torn canvas frames from her Tears series, and a new photograph from her series Cities in a Crooked Line showing a street-scene in Saigon, printed on zinc plate, then partly crushed. The exhibition also features a solo show by Sydney artist John McRae. His ongoing «Spot the Arab» series, one work of which is currently hanging in the contemporary portraiture show at the Australian National Portrait Gallery in Canberra, is a suite of photographs exploring the stereotypes and prejudices of our attitudes towards Muslims today, McRae's portraits are accompanied by a critical text by curator Jonathan Turner, who has regularly worked with Francesca Marti for the past decade. Tracey Moffatt, who has been selected as the artist in the Australian Pavilion at the 2017 Biennale di Venezia, is represented in Blow-Up by three older photographs. Meanwhile, a series of vintage prints by Dino Pedriali captures a quartet of cultural figureheads: black-and-white portraits of dancer Rudolf Nureyev, sculptor George Segal, film director PierPaolo Pasolini and artist Andy Warhol.
A section of the Blow-Up show is dedicated to photo-based works by eight women artists from Galleria Il Ponte Contemporanea, all of whom have been featured in previous editions of the Venice Biennale.
Sylvie Fleury (France – Aperto, 1993 Venice Biennale)
Nan Goldin (USA – Real Venice, 2011 Venice Biennale)
Inez van Lamsweerde (Netherlands – Rietveld Arsenale, 2009 Venice Biennale)
Myriam Laplante (Bangladesh/Canada – Fondazione Bevilaqua La Masa, 2001 Venice Biennale)
Tracey Moffatt (Australia – Aperto, 1997 Venice Biennale, and Australian Pavilion, 2017 Venice Biennale)
Francesca Marti' (Spain – Venice International Experimental Film and Performance Art Festival, 2015 Venice Biennale)
Katharina Sieverding (Germany – 1976 and 1980 Venice Biennales)
Melati Suryodarmo (Indonesia – Dreams and Conflicts curated by Francesco Bonami, 2003 Venice Biennale)