Francesca Marti' and renowned Shanghai artist Xiao Hui Wang met in China in mid-March to continue preparations for their dual solo show next spring at the prestigious Zhuzhong Art Museum in the Haidian District of Beijing. This exhibition will focus on the thematic connections and visual links in the work of two international figureheads, two women artists whose paintings, photographs, sculptures, videos and installations share many surprising echoes. The two artists also visited other contemporary museums and art spaces in Shanghai and Beijing, including the Xiao Hui Wang Art Center in Shanghai, and met with different Chinese curators, directors and art professionals, including Professor Guanhong Xiao, who will be part of the exhibition curatorial team.
The museum opened in 2011. Five years later, the institution moved to a new, spacious three storey building designed by Ben Lin, the architect and museum founder. Together with director Sun Limin and curator Alia Lin, the museum today is committed to following both modern masters and emerging tendencies in Chinese contemporary art, with a growing focus on international artists.
The new museum opened in May 2016. The new minimalist structure covers an area of 3300 square meters over three floors. It contains two vast exhibition halls and supporting facilities including a cafe, art shop, public education spaces and a members club. The exhibition dedicated to the work of Francesca Marti' and Xiao Hui Wang will also include a pavilion dedicated to videos.
For more information about the Zhuzhong Art Museum, and its activities: http://en.zzart.com.cn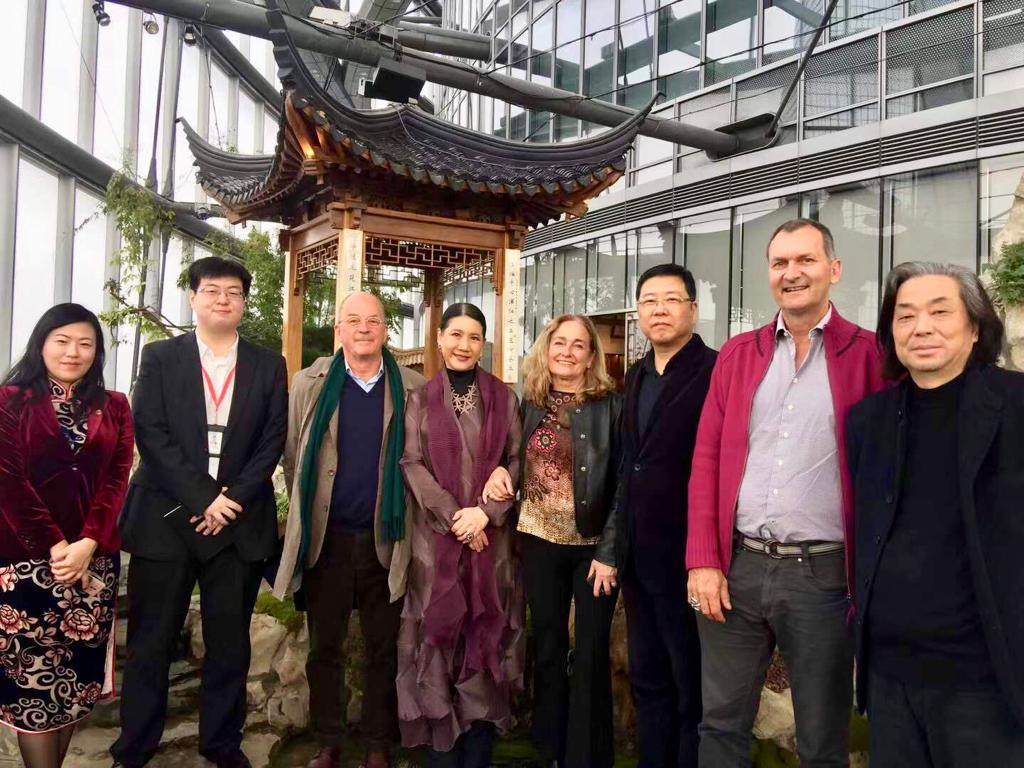 Artists Xiao Hui Wang and Francesca Marti', at the Guanfu Museum on the 37th floor of the Shanghai Tower, China's tallest building, along with curators Professor Guanhong Xiao and Jonathan Turner, Gunnar Dahl and the director and curators from the Guanfu Museum. Founded by Ma Weidu, a well-known Chinese antique collector, Shanghai Guanfu Museum showcases a permanent collection of ceramics, gold, and Buddha statues, as well as sublime works by contemporary masters.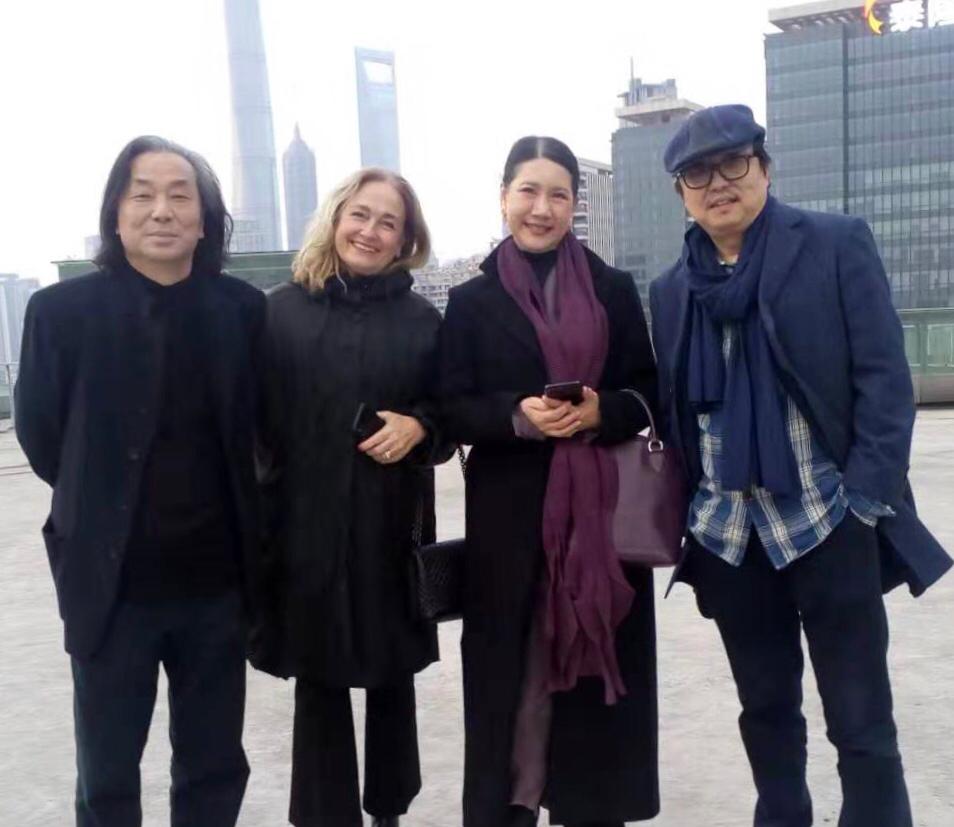 Professor Guanhong Xiao, Francesca Marti' and Xiao Hui Wang on the roof of the Shanghai Modern Art Museum, designed by Atelier Deshaus in a former coal bunker on the banks of the Huangpu River.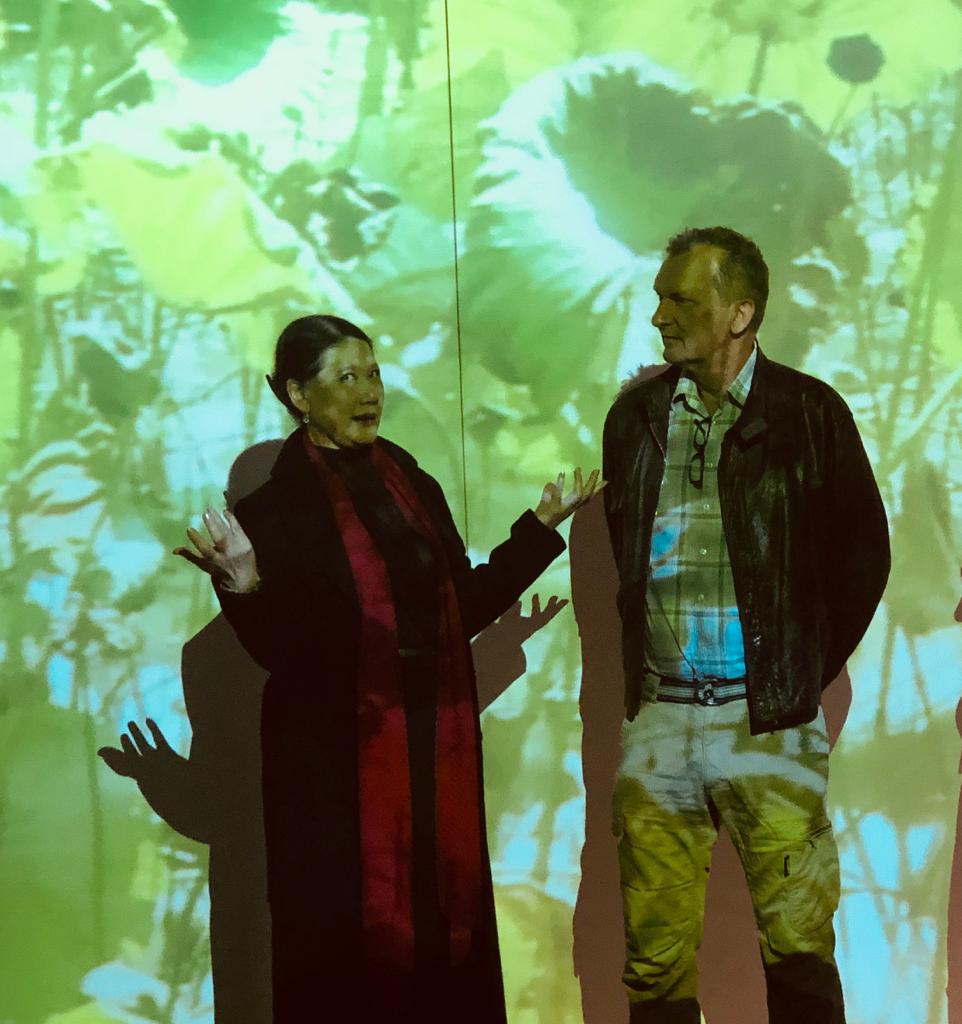 Artist Xiao Hui Wang and curator Jonathan Turner discussing her large-scale lotus video installation at the entrance to the Xiao Hui Wang Art Center in Shanghai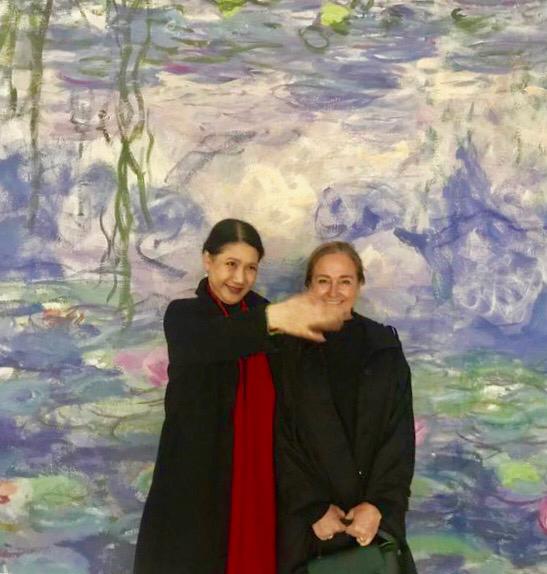 Artists Xao Hui Wang and Francesca Marti' at The Manet, an exclusive club and hotel inspired by European Impressionist and Post-Impressionist painting, in the Haidian District in Beijing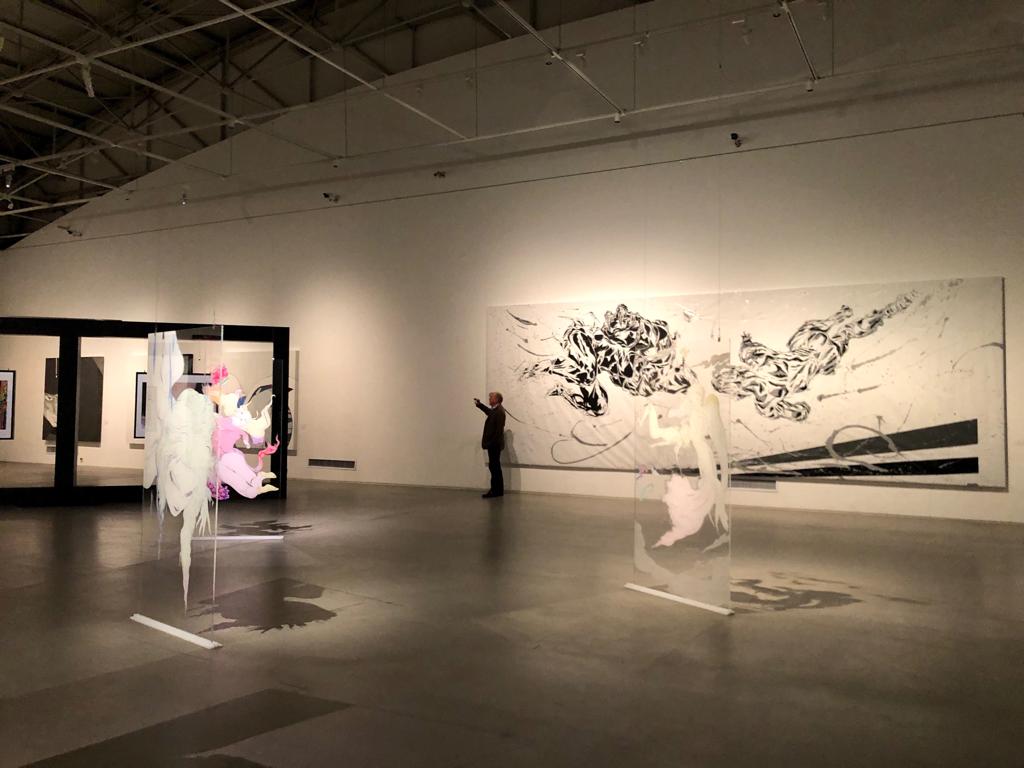 The vast main space of the Zhuzhong Art Museum in Beijing, with the current exhibition of paintings and comics by Japanese graphic artist Yoshitaka Amano, his first solo show in China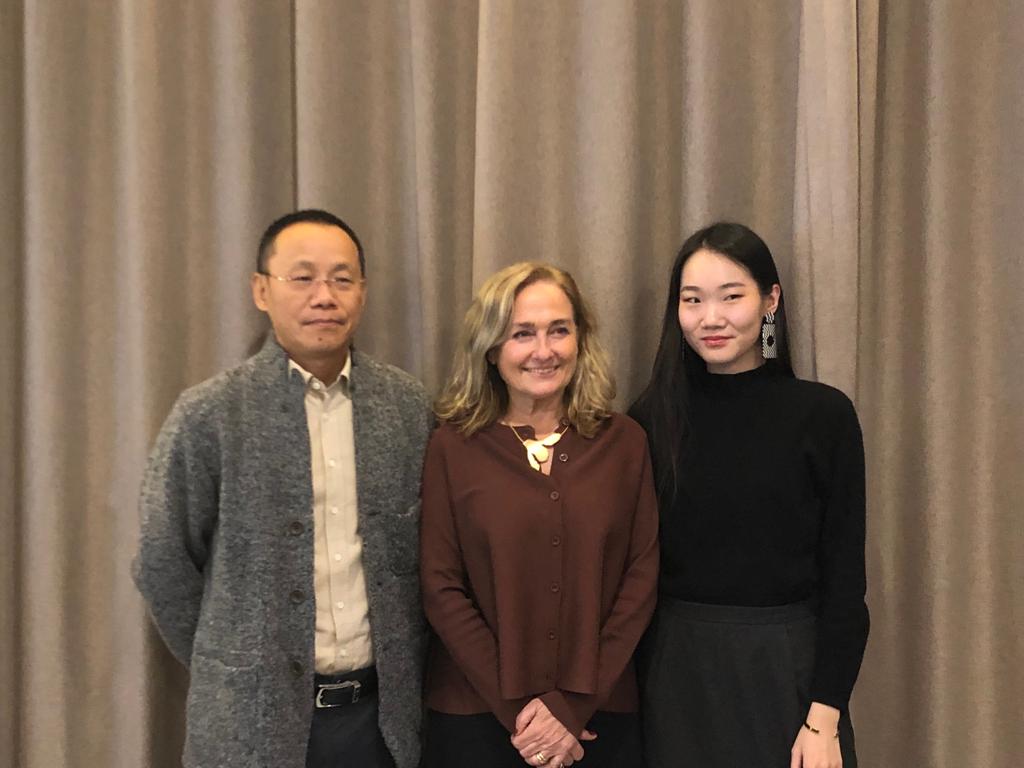 Francesca Marti' at the Zhuzhong Art Museum in Beijing, together with the museum founder Ben Lin, and his daughter Alia Lin, a curator and exhibition designer. The museum opened in 2011 and moved in 2016 to a spacious new three story building designed by Ben Lin.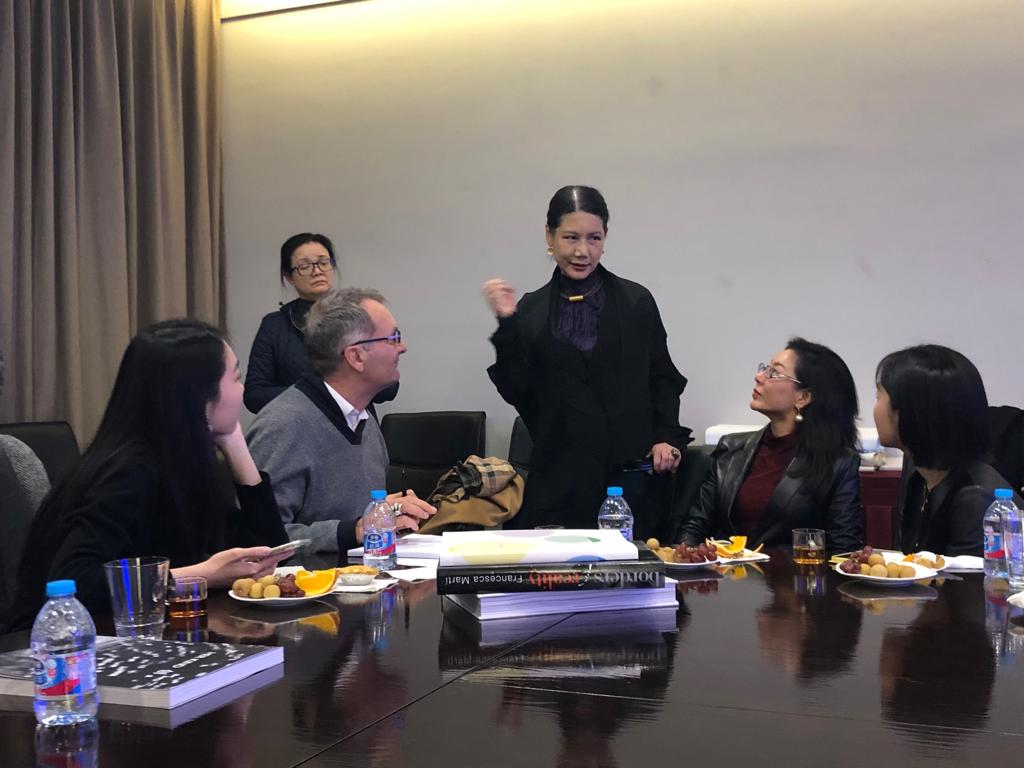 Shanghai artist Xiao Hui Wang discussing the forthcoming exhibition at the Zhuzhong Art Museum in Beijing, along with curators Alia Lin and Jonathan Turner, and the museum director Sun Limin.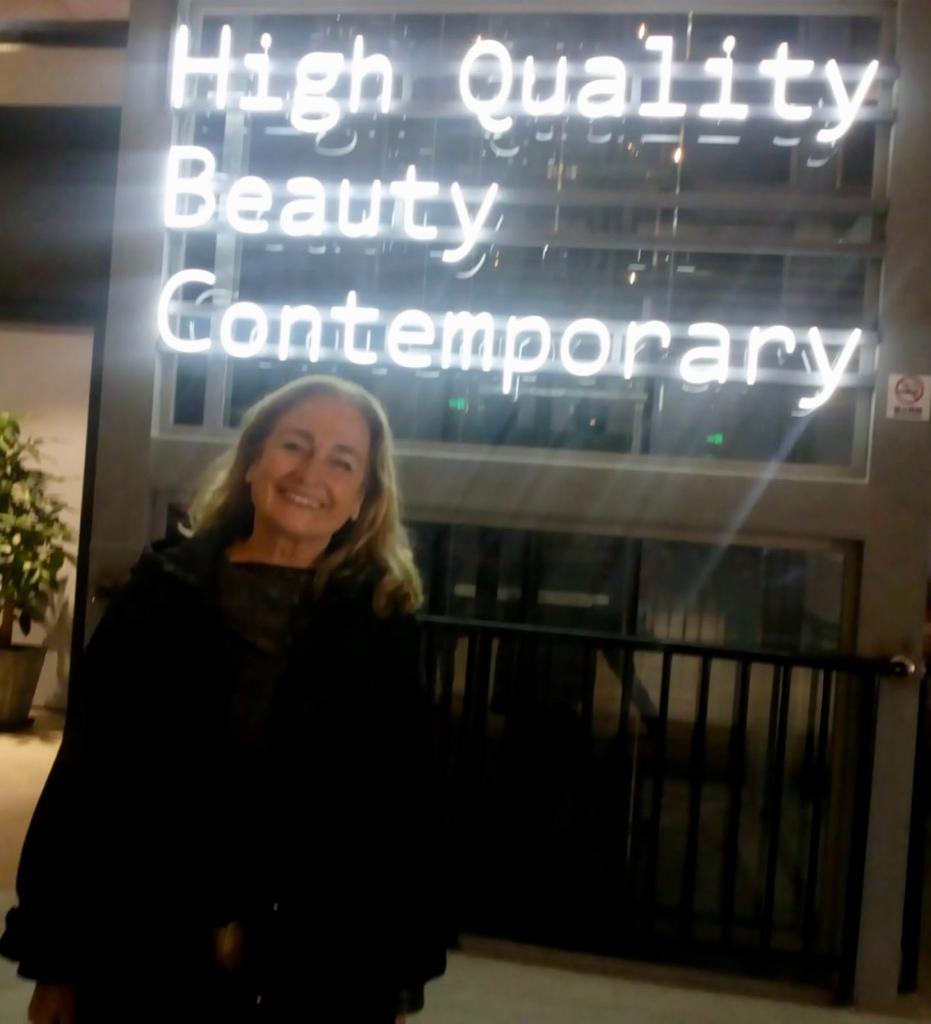 Francesca Marti' in a contemporary art and design hub in Shanghai, one of several cultural centres in the heart of the city, built inside former industrial spaces.