During the first two weeks of March, Francesca Marti' has been working in The Netherlands with various colleagues and art world professionals in preparation for her large-scale retrospective exhibition at the Danubiana Meulensteen Art Museum in Bratislava in Slovakia, opening in late November in 2016. Working as artist-in-residence in the studios at the Meulensteen Art Centre, aligned to the University of Technology in Eindhoven, she produced a new series of Dreamers prototypes and sculptures in painted clay, serigraphs and photo-based imagery, assisted by art students and print-makers. These works will form part of her forthcoming exhibition in Slovakia, to be called Planet of Fusions, after her monumental video installation made from 100 satellite dishes. This spherical construction will become the focus of the project.
   Discussions were held in Amsterdam with the two curators of the exhibition, Pilar Ribal (director of Casal Solleric Museum in Palma de Mallorca, Spain) and Kees van Twist (former director the the Groninger Museum, Groningen, NL).  She also held studio visits with art patron, collector and museum founder Gerard Meulensteen, to further tailor the exhibition to its future venue in Bratislava, and with Oscar van der Linden, the Netherlands Country Manager of Epson Europe, which has previously supported different video installations created by Francesca Marti' for exhibitions in The Netherlands, Germany, Spain, Italy and South Korea. The works created in the studio in Eindhoven are part of Marti's ongoing Reflections and Nomads projects, her videos The Door and Swarm, and her new urban landscapes Cities on a crooked line.
Photographs:
Francesca Marti working on paintings, sculptures and serigraphs in the print-making studios at the Meulensteen Art Centre in Eindhoven.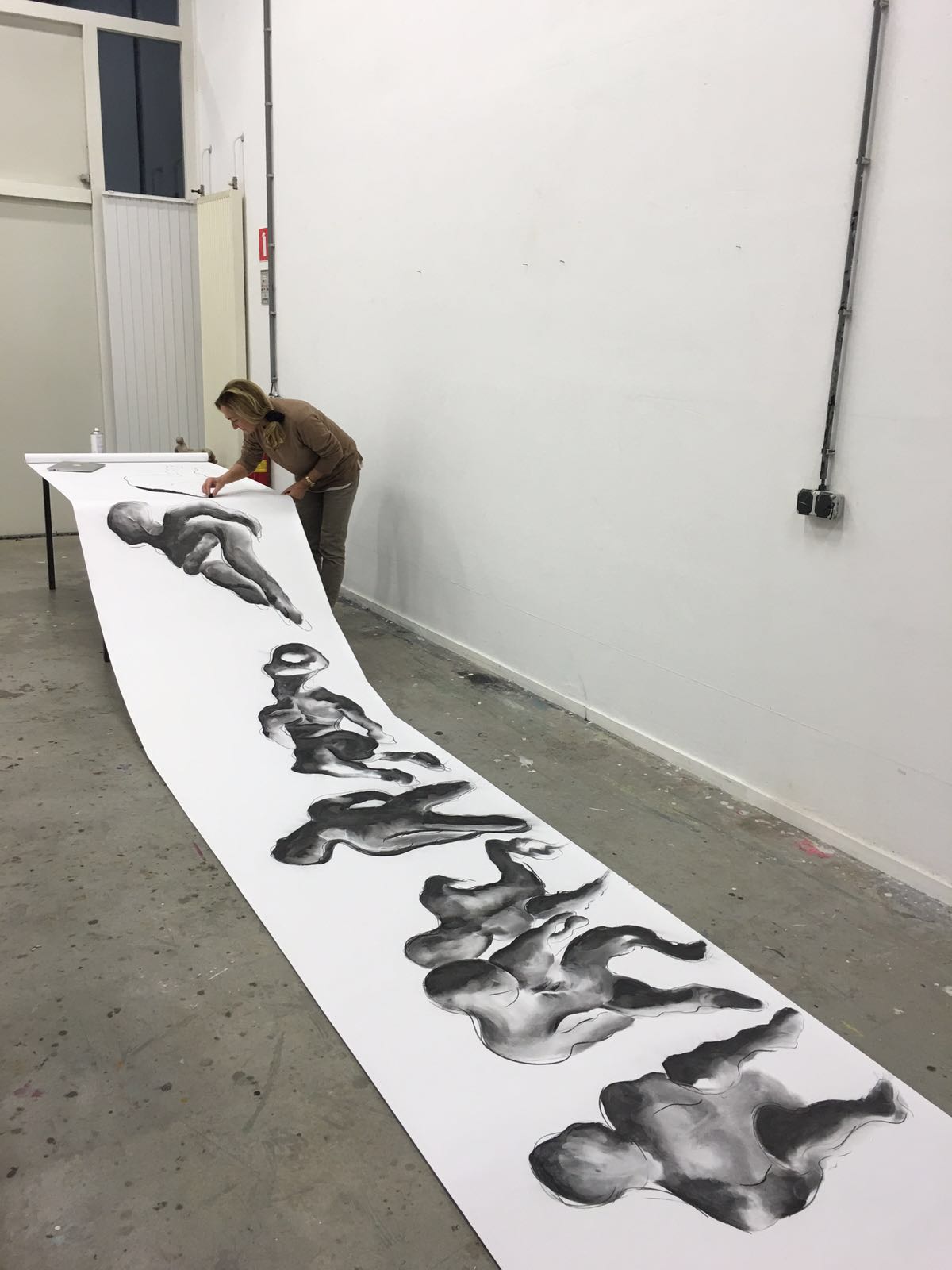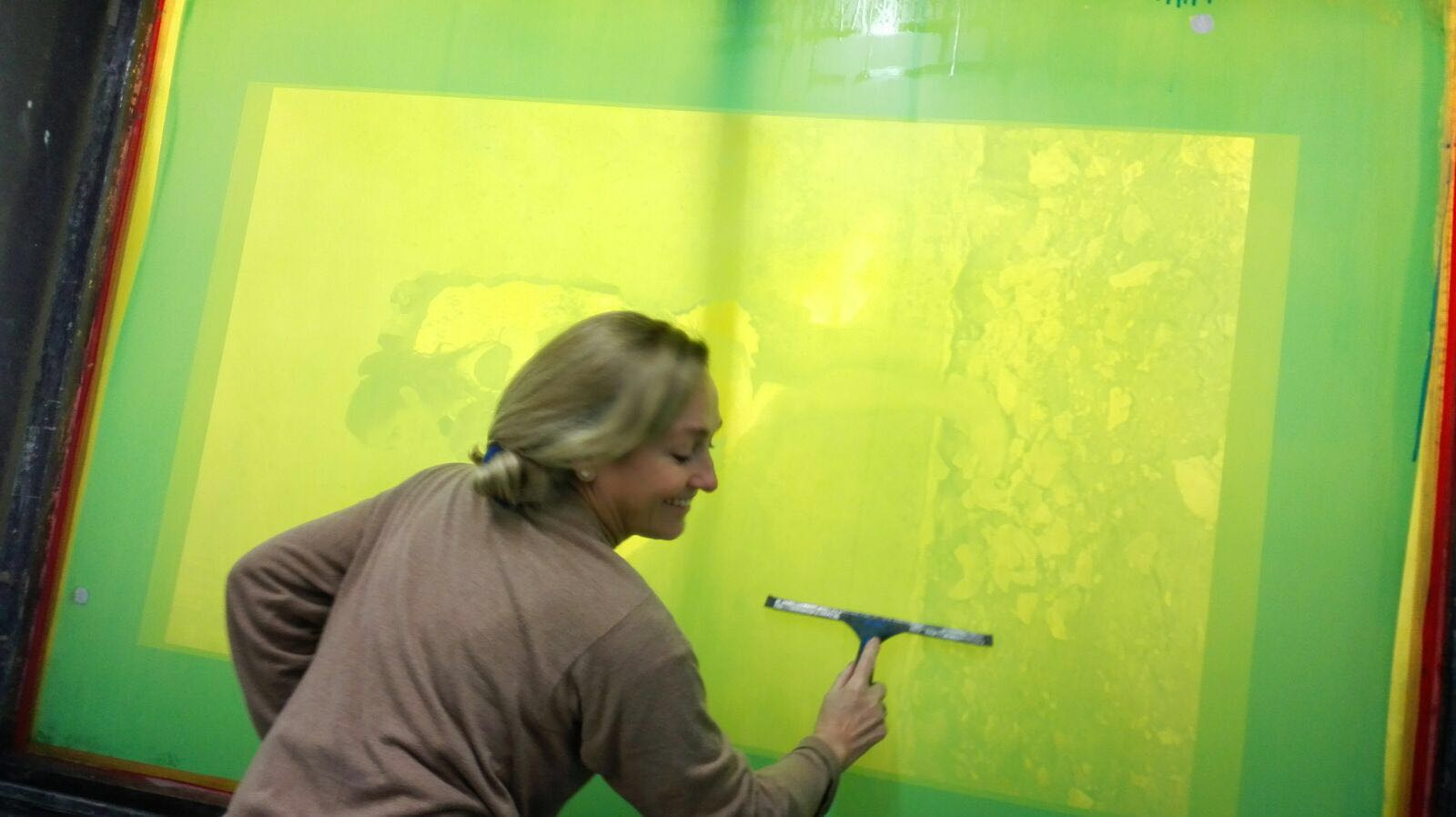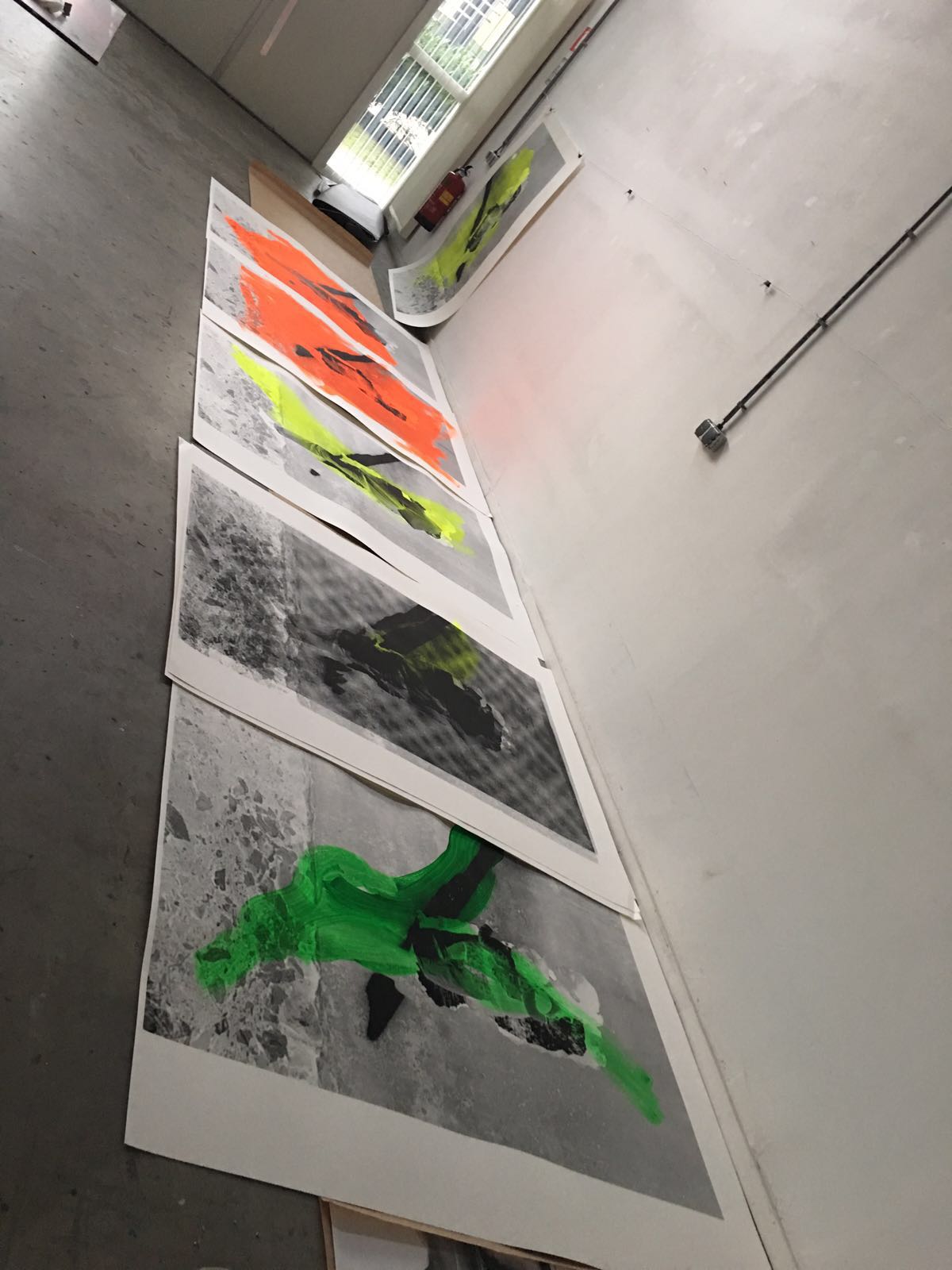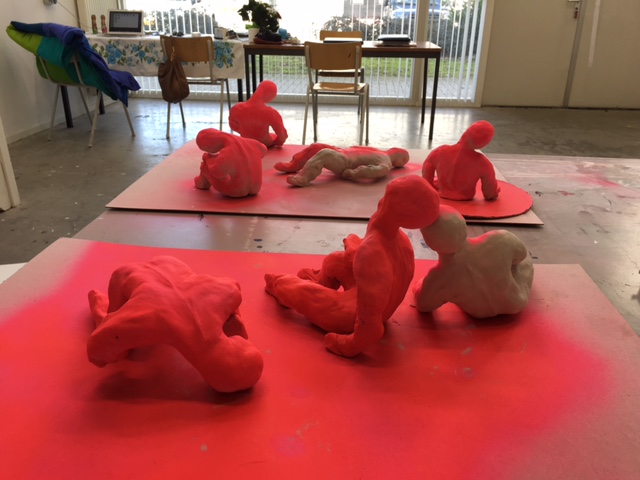 Meetings in Amsterdam between Francesca Marti' and exhibition curators Pilar Ribal and Kees van Twist.