Blurred Eagerness
July 12 to August 14, 2019
An exhibition exploring the themes and techniques of clarity and soft-focus, Blurred Eagerness features hazy and composite portraits by Fabio Camerotta, Kyungwoo Chun and Lungu Alina Ada, colour-fields and indistinct forms depicted in paintings and abstract prints by Dafni Atha, Ding Musa and Ian Woo, textual works by Patricio Vogel and dynamic human figures in sculptures by Francesca Marti'.
Francesca Marti' is represented by three works at DNA Galerie. Believers – Plaza del Sol, Madrid (2019) is made from colour photographs, resin sculptures and automotive paint in perspex boxes. Blurring the lines between two-dimensional and three-dimensional imagery, the coloured figures move across a reflected aerial view of a square in central Madrid. Small Believers walk across the photographs, each one casting its own shadow and reflection. Similarly, Marti's Ellipse installation tracks the path of a group of ten Believers sculptures as they migrate across an oblique orange form on the wall. Meanwhile, the seated figure of Dreamers – Alpha Virginis, a life-sized sculpture of a man cast in mirror-polished aluminium, welcomes viewers to the Blurred Eagerness exhibition at DNA Galerie in Berlin.
DNA Galerie – Die Neue Aktionsgalerie
Auguststraße 20
10117 Berlin Germany
Tel. + 49 (0)30 28 59 96 52
Fax + 49 (0)30 28 59 96 54
Gallery opening hours
Tuesday – Saturday 11 a.m. – 6 p.m.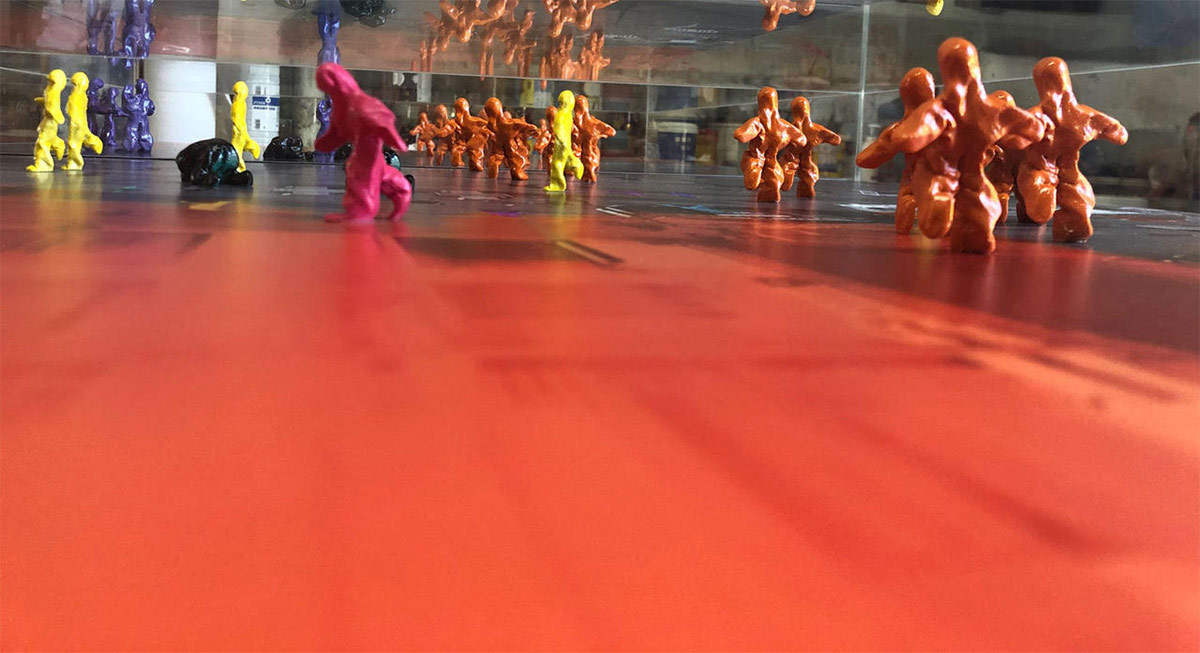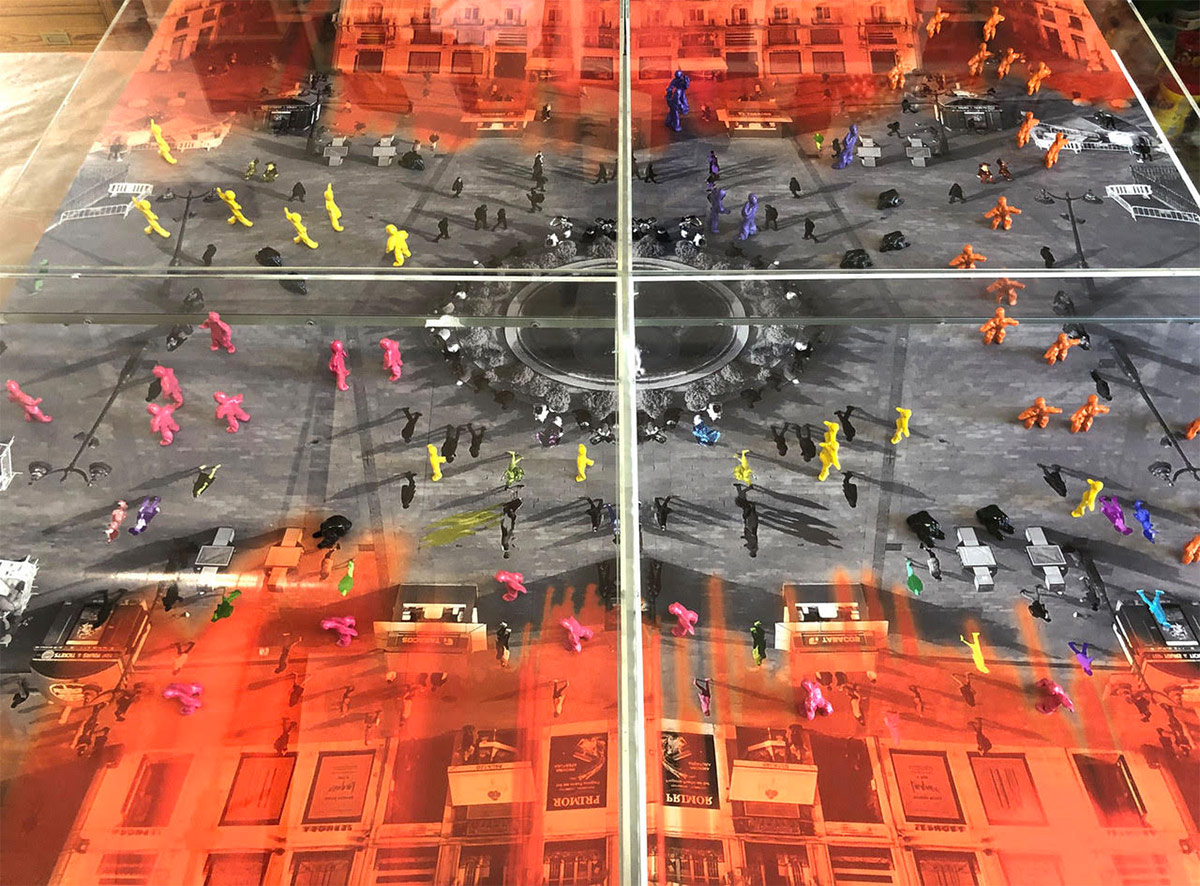 FRANCESCA MARTI'
Believers – Plaza del Sol, Madrid (detail) 2019
150x150x10 cm.
Colour photographs mounted on dibond, resin figures and automotive paint in four perspex boxes.