Both as an inventive artist and a media celebrity, Xiao Hui Wang is a force of nature. Since Francesca Marti' was unable to attend the press conference for the opening of their Dreamers exhibition in Shanghai on August 5, fellow artist Xiao Hui came up with an ingenious solution to best introduce Marti's work to the broader Chinese public. Via a live crossover, Xiao Hui conducted a dynamic presentation of Marti's artworks, taking an estimated 1,100 viewers on an in-depth and personal tour through the various spaces of the museum. Now that the museum is open to the public, there has been widespread coverage about the Dreamers exhibition in Chinese network media. For example, an article posted by the official Xinhua news agency reached more than one million views on its first day. The exhibition remains open in Shanghai until October 15, 22.
Click on pictures below to see video clips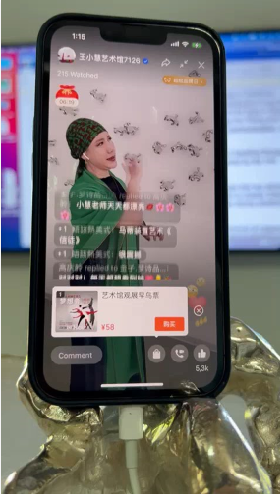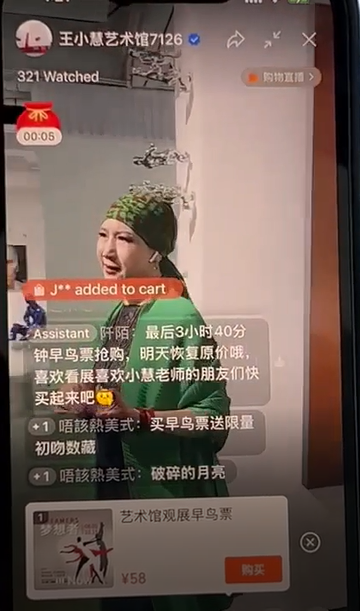 Short segments from the live video crossover at the Xiao Hui Wang Art Museum on August 5, with artist Xiao Hui Wang generously discussing Marti's different works in the Dreamers exhibition, and how they relate to her own photographs, films and sculptures.