Text by Jonathan Turner
In 2000, Francesca Marti' began her renowned Fly series of black-and-white photographs and collages with painted additions. A fly in her studio had become an unexpected protagonist, when it walked through a mound of pigment and began tracing its steps on a sheet of drawing paper. Marti' then saw this adventurous, creative fly/artist as her alter-ego. She recently rediscovered some of these photographs in her studio, and they have provided her with a fresh outlook, and an inspiration for a new chapter in her artistic research.
For more information go to FLY series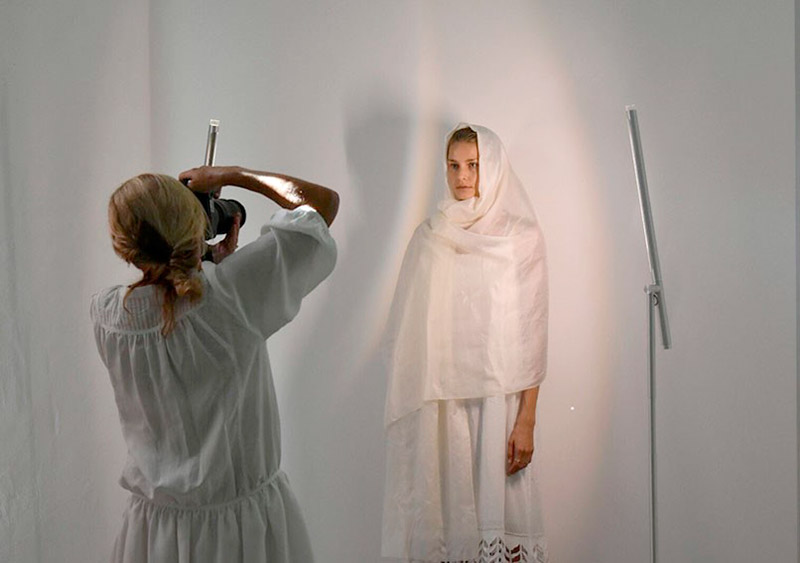 Hana Soukupova, the Czech supermodel, being photographed for the new «Flight» series by Francesca Marti',
during the photo-shoot in late July in Fornalutx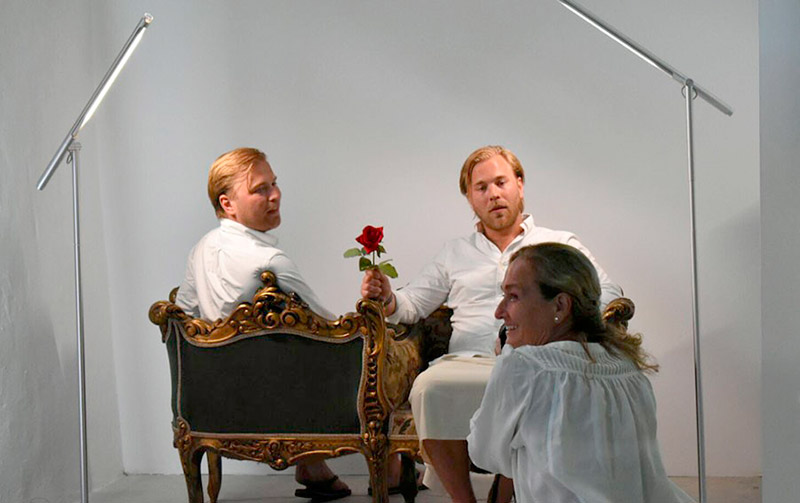 Marcel and Andre', identical twins from Sweden, during the «Flight» photo-shoot.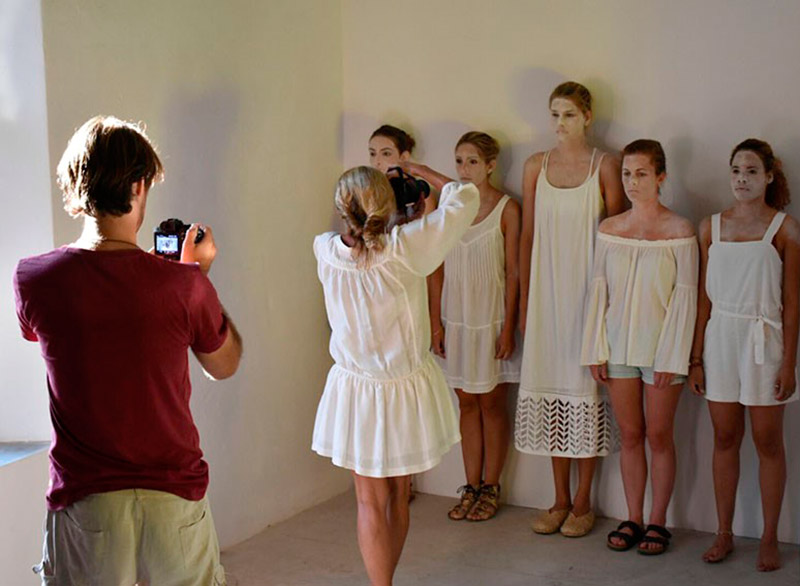 Double-take: Video director Miquel Muntaner filming Francesca Marti in her studio while she photographs her
models Claudia, Barbara, Hana, Catharina and Julia.