Over the past twelve years, Francesca Marti' has produced rings, necklaces, earrings, cufflinks and pendants directly inspired by her own photographs and paintings. Some pieces of jewelry feature the silhoutte of a dancer smearing paint with his hands from Marti's «Movements» performance, others reproduce miniature copies of the slashed canvases from «Tears», but crafted from refined gold. Versions of what she refers to as her «body sculptures» also feature her new «Believers» made from gold, silver and enamel. Gallery RED in Palma de Mallorca now exclusively presents several of Marti's designs, including a new «Fly» necklace made from a procession of nine enlarged flies.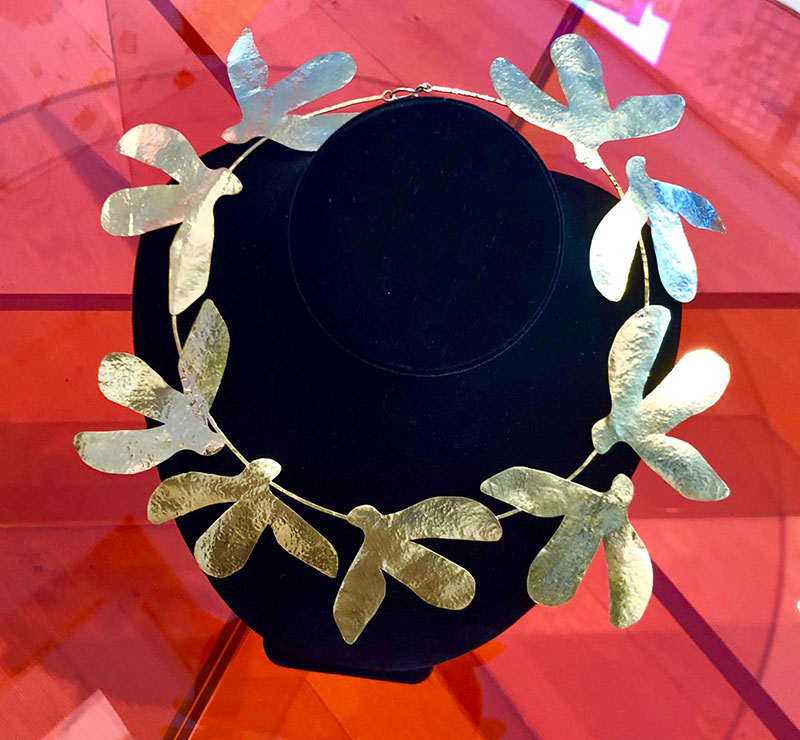 «The ordinary fly used to be repulsive to me, but after it came into my studio, I learned to love its movements, its distraction, its determination, its sweetness. In my photographs and collages, I showed the fly in close contact with my models, walking across their skin, just as it does in everyday life. We normally act as though we don't want a fly near our bodies, we brush it away. Instead I decided that I liked the idea of the precious fly as a sculpture in gold on our skin.»
Gallery RED is a bespoke concept and design/art gallery which offers vintage bags by Chanel, Dior, Hermes and Prada, and photographs and prints by Jean-Michel Basquiat, Elmgreen & Dragset, David LaChapelle, Takashi Murakami and Andy Warhol.
GALLERY RED
Can Puigdorfila 4 (Plaza Chopin)
Palma de Mallorca
tel: (+34) 971 718 787
www.galleryred.com