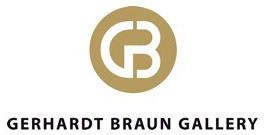 OPENING  07.04.17
Estimados amigos,
Tenemos el placer de invitarles a la próxima inauguración en Gerhardt Braun Gallery.
Presentamos el nuevo proyecto de FRANCESCA MARTÍ, titulado "KINGFISHER".
La inauguración tendrá lugar en Calle Sant Feliu 10, Palma de Mallorca el próximo viernes 7 de abril, a las 19:30 h, donde podrán disfrutar de las obras más recientes de la artista.
Se ofrecerá un cocktail y música en vivo.
Un cordial saludo,
Dear friends,
You are cordially invited to our next opening at Gerhardt Braun Gallery, where we are presenting the new project by FRANCESCA MARTÍ, entitled "KINGFISHER»
The opening will take place on Friday 7th of April at 7:30 pm. at our gallery in Calle Sant Feliu in Palma de Mallorca, where the artist's most recent works are on show, plus cocktails and live music. .
Kind Regards.
FRANCESCA MARTÍ
"KINGFISHER"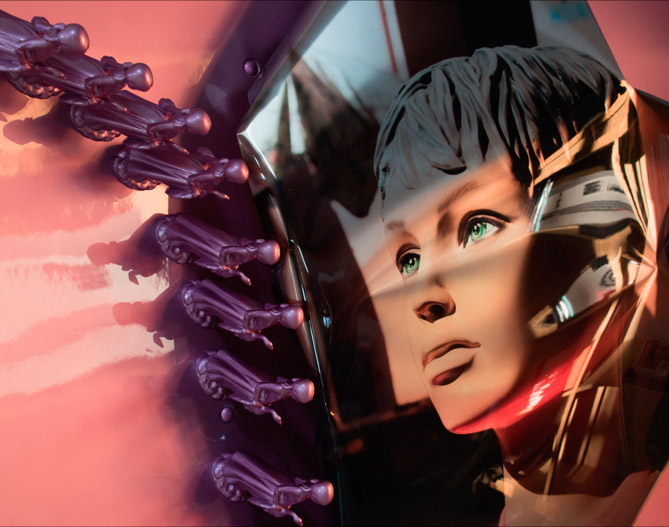 "The Mannequin"
Técnica mixta
Marrakech 2017
El Proyecto Kingfisher habla de las trayectorias, voluntarias o involuntarias, fortuitas u obligatorias, trazadas por las personas que se ven obligadas a trasladarse. Estas poblaciones animales o humanas se ven involucradas con frecuencia en un viaje insospechado de final incierto.
Francesca Martí quiere dar una visión global de los acontecimientos resultados de esta migración masiva hacia las ciudades. Sin querer dar un juicio de valor, la artista nos ofrece su punto de vista construido desde la mera observación. Martí lleva años trabajando con el concepto de transmisión de información, años recopilando platos de antenas parabólicas, algunos de ellos de grandes dimensiones, que le han servido de excusa para reflejar su personal visión de esta problemática actual.
Mercedes Estarellas
The Kingfisher project speaks of trajectories, voluntary and involuntary, fortuitous or obligatory, as marked by those who are themselves forced to move. These populations – animal or human – often find themselves taking part in an unsuspected voyage, with an uncertain end.
Francesca Martí wants to present a global vision of today's mass migration towards cities. Without giving a value judgment, the artist offers us a point of view built from pure observation. For years, Martí has been working with the concept of the transmission of information – years of collecting satellite dishes, some in large dimensions, which serve as painted, parabola-shaped backdrops to reflect her personal vision of our present-day problems.
Mercedes Estarellas